Money, You and your Business
A must do workshop for all business owners who find themselves in a cycle of being worried about cash flow, who are under-earning, or who simply find themselves caught each year with not putting enough money away for their taxes.
In this 3-hour workshop we will
Explore your Business Money Archetype and see how it is showing up in your business
Identify what is holding you back from generating sufficient revenue and profit for your business
Identify the areas of your business that need your love and attention
Identify support to help you move forward in these areas.
Option 1: In person in Ottawa
June 15th 9 am – Noon all saints event space, in Sandy Hill coffee, tea and fruit provided
Option 2: Online via Zoom, link to be provided
2 x 1.5 hour group calls by Zoom
Proposed Dates/Times:Thursday June 14th and Thursday June 28th  8 pm – 9:30 pm on Zoom
This workshop is being offered by Jennifer Williams of Firefly Insights.
Firefly Insights offers coaching for leaders and entrepreneurs who want to reconnect with their purpose amid the chaos, and make real and sustainable change to align their life and business.
About Jennifer:
As an anthropologist, former CEO of a leading sustainable business, parent entrepreneur, and behavioural money coach, I bring both a caring, human touch and strategic, business perspective. I first take clients deep into body and mind to cut through to inner blocks and regain personal clarity. Then I help them identify actionable and feasible ways to bring their lives and businesses into alignment with what they care about most.
I believe that business is a tool. If we can all lead lives and businesses aligned with our purpose, while overcoming our blocks and fears, we together make the world a better place.
Your Investment:
$299 – payable by email transfer, Visa or Mastercard
Your result:
Clarity and focus on achieving the financial results you desire.
To Register: email jennifer@fireflyinsights.ca or buy tickets online here.
Past Offerings
Creating a Conscious Relationship with Money – NEW
March 28th for 5 weeks 1 pm EST, Online via Zoom
Money. We need it for our survival, and it is ever present in all areas of our lives. In our relationships with our significant others, with our parents, with our children and at work. It informs the decisions we take and it creates our reality. And yet, the way we are with money, is often inherited and subconscious. If you find yourself stuck in a rut around money, this program is for you. In the 5-weeks we will;
understand your inherited money story
identify what patterns and behaviours arise subconsciously and where they come from
create new ways of being with old stories
unlock a new vision for our relationship with money and a path to get there
identify our personal gifts and strengths
Cost: $397 in advance or $90 per week, payable by etransfer, Visa or Mastercard
Financial assistance is available if required
For information, questions or to register contact jennifer@fireflyinsights.ca 613 749 1425
From Self-Awareness to Success in Business – Lighting Up Clarity
April 4th -May 9th, 1-3 pm EST, Online via Zoom.

As business owners we spend most of our of time working in our business, and often-insufficient time working on our business. Part of working on our business requires also working on ourselves and creating alignment in what we are doing and why.
Firefly Insights is offering a unique 6-week business integration program, a program that will enable you to integrate your vision and dreams into action. We will do this through the following:
Identification of your subconscious patterns and beliefs around success
Identification of your true skills, talents and abilities
Exploration of your unique gift that you are called to share with the world
Creation of goals and targets for success
Clarifying the business model and its potential for scale
Identification of support, collaborators, funding required.
Development of 1, 3 and 5 year goals
Tools for discipline and accountability
A supportive group to support your success.
This 6-week program for business owners in any stage of their business, from idea generation to start-up, growing to scale or succession planning.
This course will be hosted on a weekly basis on Zoom, on Wednesday afternoons 1-3 pm EST from March 21st– April 25th. Courses will be recorded so if you cannot attend one week you can still access the program and the material.
Cost: $397 in advance or $75 per week, payable by etransfer, Visa or Mastercard
Financial assistance is available if required
For information, questions or to register contact jennifer@fireflyinsights.ca 613 749 1425
*******************
Authentic Networking – March 19th 5:30 pm
This months topic: "Failure is not fatal and success is not final"- an open discussion on the realities of small business ownership 
A space for the owners of small and medium sized Ottawa businesses to genuinely connect.  This is space of building relationships, of trust and of the sharing of open and honest challenges in your business.
The objective: to build a strong community of business owners interested in meaningful connection and collaboration. To remove the isolation of the business owner and to create a networking opportunity that is meaningful and rich.  To build great relationships with other business owners, who can listen, share challenges and offer genuine support.
The format:
Monthly events 5:30-7:30 pm
5:45 pm – Grounding welcome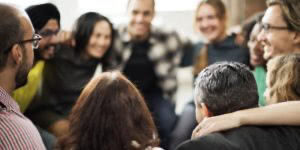 5:50 pm – True Confessions Speaker – March Speaker Mandi Lunan
20 minutes plus 10 minutes Q&A
6:20- 7:30 pm – Meaningful interactions and connections.
You must apply to attend the event, the event is open to owners of businesses, size of the business is not important but it must be an owned business, ie. not sales reps.
To attend contact Jennifer@fireflyinsights.ca, 613 749 1425 or for go here for tickets
[/vc_column_text][/vc_column][/vc_row]